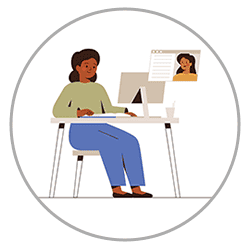 Sign up for our carers email series
If you are new to caring – or even if you are an old hand – sign up for our useful carers email series and get the information you need to support you on your caring journey.
We will send you half a dozen emails over a couple of weeks which will provide you with what you need to know about caring and how Barnet Carers can be of help.  The emails will cover the Carers Needs Assessment, Carers Allowance and other benefits, support available nationally and locally, Power of Attorney and much, much more.
Of course, our expert team are on hand to help you and we can arrange telephone and face-to-face consultations.  We can also refer you to other organisations working across Barnet to make sure that you get the support you need.
Don't hesitate.  Sign up today.