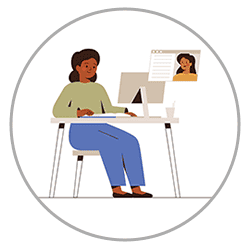 Registering with Barnet Carers as a carer will open up a wide range of help and support services for you.
Our services include one-to-one support from our Adult Carers Team – who are experts in the field.  We can also offer you access to a wide variety of activities and support groups.  Registered carers can also access counselling if it is appropriate and get training in areas that will support your caring role such as nutrition and infection control.
Registering will also enable you to access small grants and the local authority's emergency card scheme which will enable us to provide care if you are unable to in an emergency.
Registered carers can also access our form filling support service and our volunteer lawyer who specialises in issues such as Power of Attorney.
Of course, our expert team are on hand to help you and we can arrange telephone and face-to-face consultations.  We can also refer you to other organisations working across Barnet to make sure that you get the support you need.
Don't delay.  Register today.