Mike Rich
Chief Executive
After almost 3 years at Barnet Carers, Mike feels like he has just got his feet under the table having started work in March 2018. He has had a long career in the voluntary sector working in fields such as childcare and health. He has 4 children and is an avid Spurs supporter.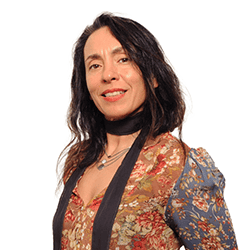 Donia Arnall
Care Manager (CHSS)
Donia started working at BCASS (which merged with BCC) over 18 years ago as a Support Worker.  She now manages the Home Care Team which she thoroughly enjoys. She is an animal lover and in her spare time likes to go on long walks with her dog and also enjoys keeping fit.
Mojisola Onikoyi
Finance Manager
Moji has been a Finance Manager for over 15 years and predominantly worked in not-for profit organisations and local authorities
Her interests include reading sci-fi, swimming and pumping a few weights when she can!
Keely Dunning
Head of Carers Services
Keely has been working with BYCAS for almost three years and is very passionate about making sure Young Carers have access to equal opportunities. When she's not at work, she  will be at home cuddled up with her dog Peggy!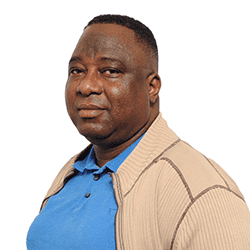 Killian Enjuba
Adult Carers Support & Outreach Officer
Killian joined BCC in 2018 and has quickly settled down to his role. He is compassionate, tolerant and empathetic and loves his job valuing the positive effects his efforts are having on Adult Carers and their families.
Romana Ait Idir
HR Coordinator
Romana joined BCC in 2017 as an HR generalist and is leading recruitment within Home Care. Outside of work her 4 years old twins keep her busy. She is a globe trotter orginally from France, spent 3 years Australia and has been in London for 4 years. She loves discovering new cultures & cooking recipes from around the world.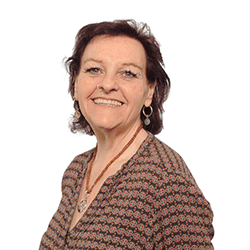 Gerri Byrne
Deputy Care Manager
Gerri started working at BCASS in 2008 as a PCA and is now our Deputy Care Manager. She is a people person and enjoys her work to support Carers in Barnet. She is a typical Leo so if you happen to meet Gerri, dont be surprised by her hair colour Purple being the favourite!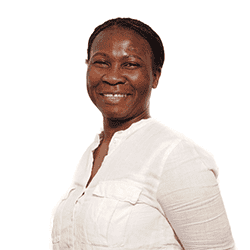 Gloria Konadu-Boateng
Care Coordinator
Gloria has been a PCA for 12 years and is currently one of our Care Co-ordinators. What gets her up every morning and wanting to go to work is knowing there will be someone whom she will be able to support to make their day a bit easier.  She goes to the gym in her free time and likes to eat healthily.
Rebecca Prangley
Schools Liason
When Becky is not working you can find her on the tennis court.  She represented Middlesex County at junior and senior level and was part of the London Borough of Barnet tennis team and has a CCA (level 4) coaching qualification.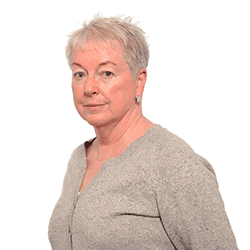 Rhonda Oliver
Senior Administrator
Rhonda joined Barnet Carers Centre in April 2018 and is a Carer for her mother who was diagnosed with Vascular Dementia.  She has a degree in Microbiology having worked in several organisations and then made a career change into publishing.
Julia Conrado
Strategic Projects Development/Mental Health Services Coodinator
Julia coordinates the Mental Health services and works developing strategic projects within key areas of the organization. She has a post grad degree in Mental Health Primary care and wishes to continue her studies.
Sara Hannuna
Care Coordinator
Sara has worked as a PCA for 9 years and is now a Care Coordinator. She has experience of working with a wide range of people with varying ages and needs. Sara is a  mum of two young children and loves getting out and about together doing fun things!
Moses Lam-Ayiko
Senior Finance Officer
Moses joined BCC in 2014 and although a long daily commute from his home he continues to enjoy his professional work with great team members staff. Moses has several years of experience in a variety of finance departments but has appreciated learning about the work BCC does with Carers. He considers BCC to be his second home!
Jon Cohen
Finance Officer
Jon has been part of the Finance Team at Barnet Carers Centre for almost a decade previously part of BCASS. He is happy to be supporting in some small way the incredible work carried out by the Centre. Outside of work he enjoys movies and writing.