Information on COVID-19 in Barnet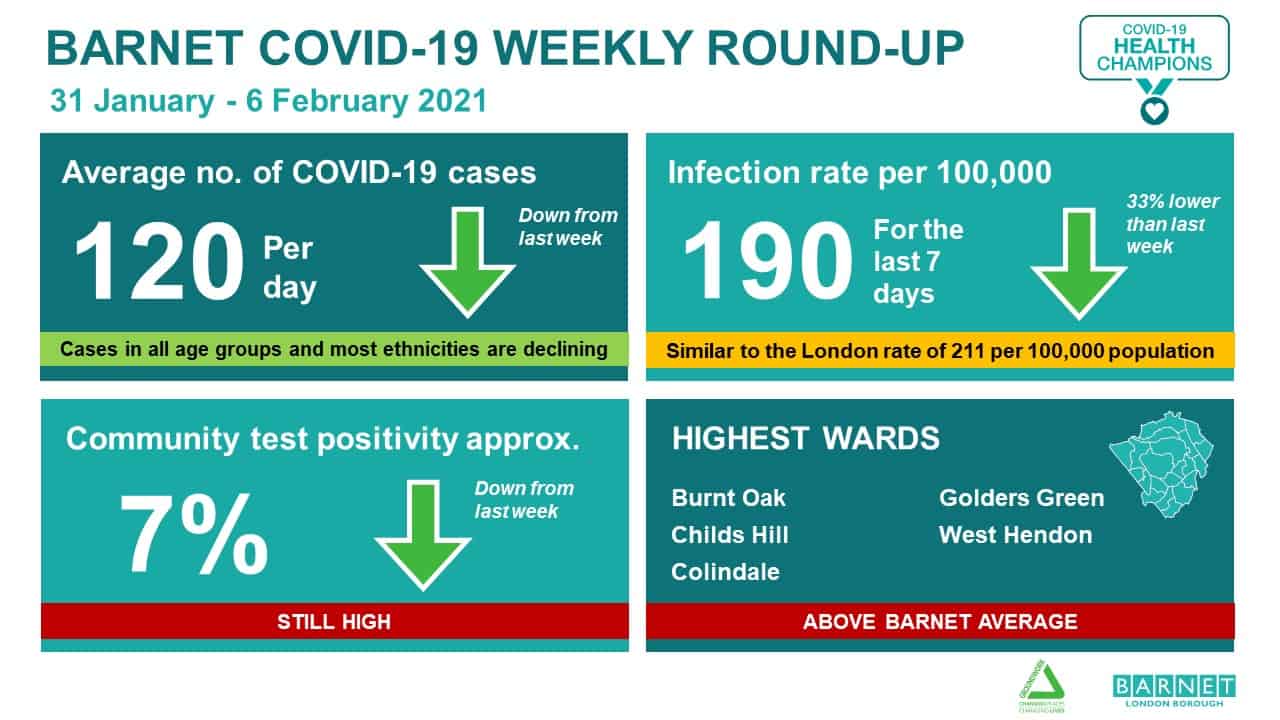 Key Messages
24th to 30th January 2021
Average cases per day have decreased to around 170 per day. Test positivity in the community has continued to decrease to around 10% which remains high.
When full test data is available, the infection rate per 100,000 population is likely to be around 280 for the last 7 days.
This is around 45% lower than the 510 per 100,000 population seen in the previous week.
Hospital admissions have reduced slightly to around 29 per day. There remain around 450 people in the Royal Free with COVID 19 with over 100 on Mechanical Ventilation.
All age groups and ethnicities are seeing a decrease in cases, although in the youngest and oldest age bands the rate of decrease is slower than in other age bands.
In care home settings, there has been 32 new cases in residents and 43 cases in staff*.
Brunswick Park, Burnt Oak, Childs Hill, Colindale, East Barnet & West Hendon wards seem to be consistently around or above the Barnet average rate per 100,000
population.
The rate per 100,000 population in Barnet is now similar to the London rate, which is around 315 per 100,000 population.
*Source: Care Quality Team
Adults & Health Directorate, Barnet Council
You will find the latest information that we have on COVID-19 in Barnet here.  We hope that you find it useful.  We will try and keep this as up to date as possible.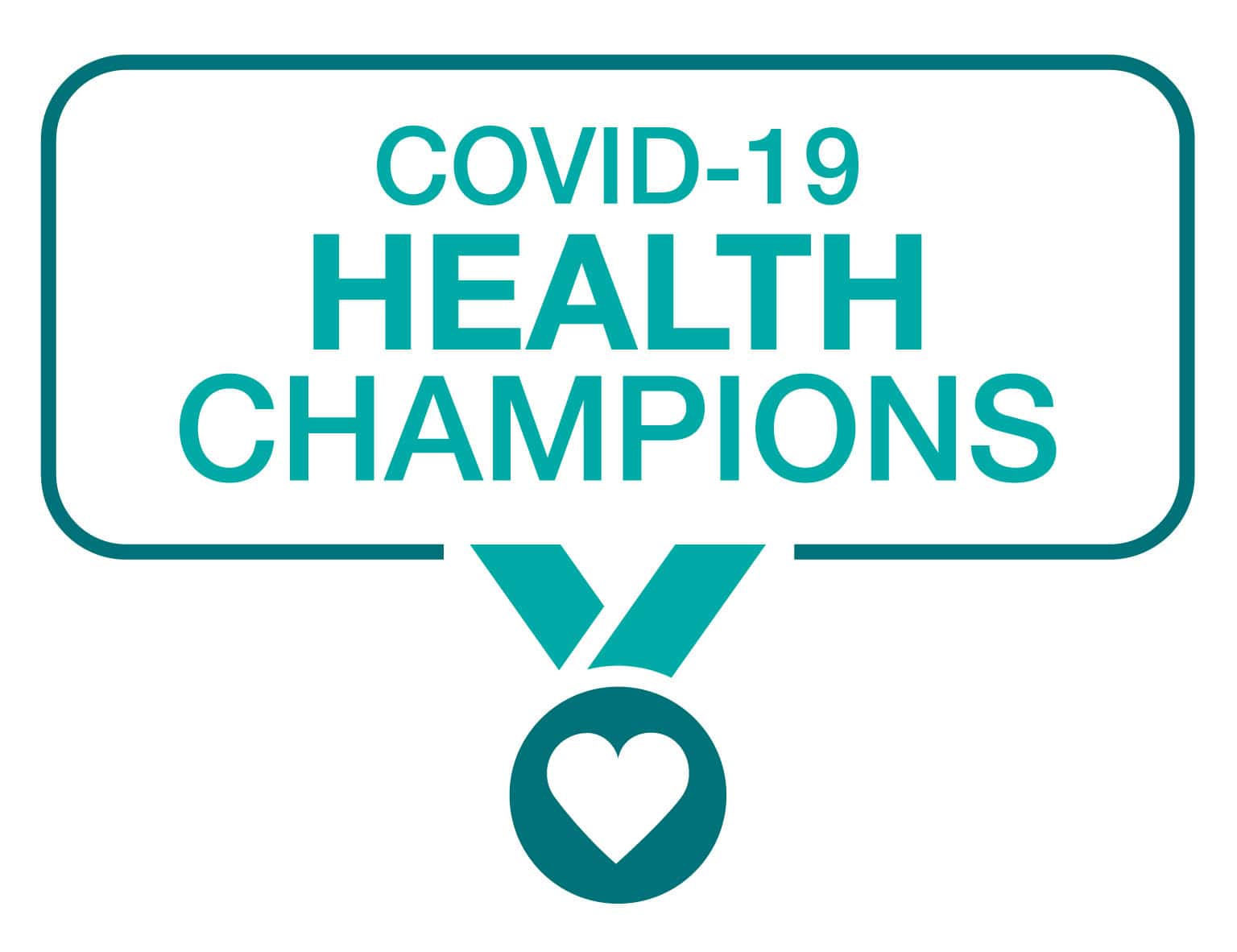 If you want to help in the fight against COVID-19 why not become a local Barnet COVID-19 Health Champion.  Join us to make a real difference in your local community.  Join up here.