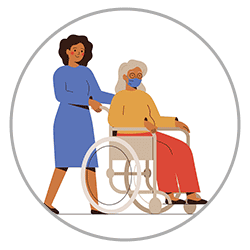 Barnet Carers has provided quality home care services in the borough for over thirty years.  It is a registered charity that exists to support local residents within the community.
Barnet Home Carers provides social and personal care in the home and community, 24 hours a day, seven days a week with professional, experienced care staff who are kind, caring and compassionate as well as reliable and fully trained in a wide range of areas of support.
Our at-Home Carers can offer a range of services linked to non-medical personal care needs which include:
day and night respite
personal care
supervision & monitoring of medication
assistance with mobility & transfers
escorting to appointments
companionship
social inclusion
shopping & errands
laundry & light domestic duties
food preparation
The service, which has been awarded Approved Provider status by the London Borough of Barnet, fully recognizes the importance of continuity of care and individual preferences.
Services are tailored specifically as required, provided at reasonable rates, and are available 24 hours a day, all year.

"My work at Barnet Carers Centre is a truly rewarding role."
For more information or to arrange a home visit, please contact our friendly professional team on:
020 8432 2091
homecare@barnetcarers.org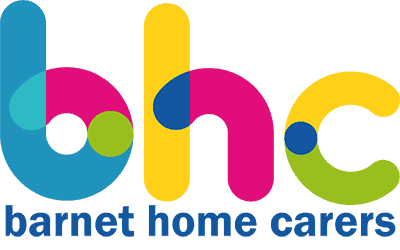 When you are choosing at-home care, there is a lot that you will want to know about.  Questions about the carers, the types of service you can get, quality and much. much more.
We have developed a new website which focuses on our at-home care service.  Visit us here.
"Thank you for all the help you have provided our mum over the last 2 years and my family all agree the support network and level of care has been sensational.  This has eased the burden on the family considerably."