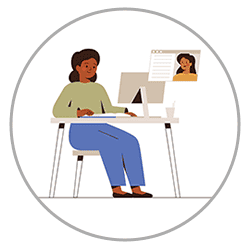 Digital Resources for Carers
Barnet Carers have developed a smartphone app called the Carers Community.  Download it for FREE and become part of a national community of carers with access to information, advice, resources and more.  Download using the link below or via the Carers Community website.
Keep in touch on Social Media
We know that lots of carers are active on social media and it can be a great place to link up with others as well as finding advice and information.  Join us on our social media sites.  Like or Follow – we know there will be something of interest to you.
Need advice about your caring role?
Caring can become overwhelming sometimes. If you feel like you need more information, advice or support in your caring role, you can book a Carer's Assessment to talk to an Adult Carers Coordinator.