Carers - start here!
If you are new to caring or are just new to Barnet Carers, this is a great place to start.  On this page, you will be able to get an idea of the services that we offer to carers across Barnet, register as a carer with us, get an understanding of how we can help and what you can expect by looking at our "carers roadmap" and sign-up for our carers email course which will provide you with all you need to know about the basics of caring in a series of useful and, we hope, interesting emails.
Caring can be daunting but it can also be incredibly rewarding.  Barnet Carers is there for you every step of the way to make sure that your caring experience is as good as it can be.  Our mission is to enable carers to thrive.  We want to work with you to make that possible.
Hello and welcome to Barnet Carers. 
 I am really glad that you have found us.  We have been working with carers across the borough for over 30 years and we hope that the experience and knowledge that we have built up over that time help support you in your caring role.  Our aim is to support carers to thrive.  I hope that we can help you live the life you want to while also caring for the person or people that you love.  Caring is often not easy, but it can be rewarding.  We are here to help you meet the challenges and reap the rewards.
If you are at the start of your caring journey, register with us and sign up for our series of emails which will give you all of the information you need to get the support you are entitled to.  To get a really good idea of the help that you might need, we would suggest that you had a Carers Needs Assessment.  This can be done online through a self-assessment form or via the telephone with one of our support staff.  At the end of it, you will be sent an action plan that will set out a way forward for your caring role.
If you are an established carer or your caring role has changed we can still help you.  Use the links below to explore the support that is available.
You will be able to see from our "road-map" how we can support you and what you can expect from us.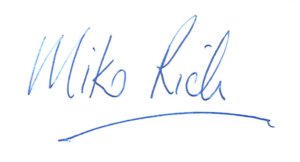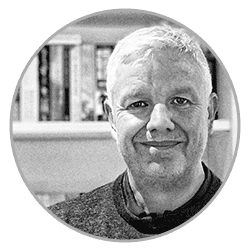 I am always interested to hear from carers in Barnet.  I want to know about your experiences, your challenges, and what we might be able to do to help and support you.
You can call or text me on 07977 487761 or email me here.  I look forward to hearing from you.
Our "Road-Map" of support for carers


Your journey starts here.
The first stageis identifying a carer. Whether that be self-identifying, or a family/ friend or otherservice sending you our way. Your needscount to us and you could be eligible toaccess a range of services and entitlementsto support you in your caring role.

Getting to know your situation
Access to a Carers Needs Assessment, self-assessment or registration allows us to look at all aspects of your current position, and the support you may require. This includesassessing your caring responsibilities,wellbeing, current support network andyour financial/ environmental situation.

A support plan tailored to you. Our team will co-work with you to determine your level of need and identify what level of support you require. We will then create a tailored plan to address your needs- such as through practical solutions, training, development opportunities, access to specialist services and wellbeing support.

Helping you to achieve desired outcomes.
We understand the challenges of being a carer, however we want to support you with finding balance with your own needs and your caringrole. We will offer regular reviews and check-in's at different intervals dependent on your needs, and will continually review your support plan to ensure you are making positive progress and a long-term positive impact to your life.

Our mission is to
"enable carers to thrive".
Therefore we hope to provide relevant guidance, knowledge and opportunity for you to feel empowered to self-manage your caring role and wellbeing long-term. If you find yourself needing us less - this is a sign of positive progress! However, you can feel reassured that we will be available to help if your situation changes and you require further support.
Need advice about your caring role?
Caring can become overwhelming sometimes. If you feel like you need more information, advice or support in your caring role, you can book a Carer's Assessment to talk to an Adult Carers Coordinator.