About Barnet Carers
Through an approach that is centred on the carer and supporting and encouraging their strengths, we aim to support young and adult carers by delivering services entailing practical support, information and advice, personal improvement, mental health and wellbeing. We equip carers with the knowledge and the skills to thrive not only in their caring role but all aspects of their lives.
Welcome to the Barnet Carers website.  We hope you find it useful.  Like all websites, it is an ongoing project which we are changing and adding to all of the time in order to make sure that we continue to provide information and support to as many of Barnet's estimated 40,000 unpaid carers as we can.
Barnet Carers, and the organisations that came before it was formed from a merger in 1996, has a long history of supporting carers and providing home care in Barnet, in fact, we have been providing care in the Borough for over 30 years.
We are an independent charity based in Finchley, offering advice, information, emotional and practical support for all informal carers who live or work in the London Borough of Barnet.
We provide carers assessments, activities, counselling, training, help with form filling, outings and a lot more.
We also have a dedicated team working with young carers from the age of 5 through to 25.  This team provides mentoring, activities, support in schools, tutoring and a whole lot more.
If you, or someone you know, might benefit from our help and support don't hesitate to contact us.  We are here to help.
Through our home care service, we also deliver care for people at home.  We have a growing team of over 40 at-Home Carers who work across the Borough and beyond, providing care that is funded by the Borough or privately.
I am proud of the work we do across the Borough, and proud of the dedication of the team we have here at Barnet Carers.  If you think we can help you.  Please get in touch.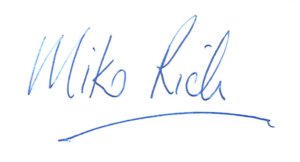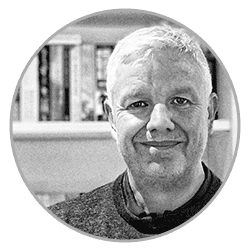 I am always interested to hear from carers in Barnet.  I want to know about your experiences, your challenges, and what we might be able to do to help and support you.
You can call or text me on 07977 487761 or email me here.  I look forward to hearing from you.
Mike Rich
CEO, Barnet Carers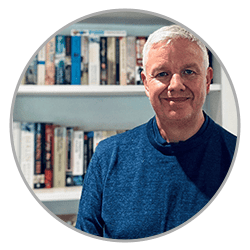 CEO
Mike Rich
I have been working at Barnet Carers for over 3 years now and absolutely love it.  I have had a long career in the voluntary sector.  Previously, I was CEO at Epilepsy Research UK, the largest charity in the UK dedicated to funding medical research into epilepsy. Before that I was Head of Healthwatch at Community Barnet, CEO of Healthwatch Surrey, CEO of Blood Pressure UK and CEO of Action on Pre-eclampsia.  I am always interested in hearing from you.  You can email me here: Email Mike
James Lloyd-Davies

 
Co-Chair
Ann Woodhall 
Co-Chair
Ann Woodhall is a retired HR Director. She worked in book publishing for 30 years and is a trustee of the Book Trade Charity as well as being Chair of Governors for Friern Barnet School. She helps to care for her mother who has dementia.
Jonathan Supran
Treasurer
Jonathan Supran is a retired Chartered Accountant with considerable financial and management experience, including spells as a trustee and also as treasurer at a number of local charities.
Cllr Anne Hutton
A former teacher Anne represents Woodhouse Ward on Barnet Council.  She sits on the Children, Education, Libraries and Safeguarding Committee and is also a trustee of Barnet Borough Arts Council.
Cllr Danny Rich

Robert Forge

Rosalind Jacobs

Shereen Ahmed
Chris Hurwitz
I've been working with Barnet Carers for more than three years. I have developed professionally by learning new skills and being challenged with stimulating new tasks. I have also grown personally, expanded my professional network, and met amazing people whose kindness I'll always remember.
My name is Louise Mitchell and I first started working for Barnet Carers a little over two years ago. I applied for the position because supporting young's carers really appealed to me. I've always supported children in previous job roles and was excited to extend this work to young carers. Over my two and a bit years I have helped young carers register with our service to give them the opportunity to join in with activities, access mentoring & tuition, and provide a tailored plan of support. Within my role, I also carry out early help assessments with families when a more intense package of support is needed. I have been so lucky on my Barnet Carers journey, meeting so many resilient and inspirational children who sometimes just need a bit of extra support to reach their potential and feel listened to. I feel privileged to be part of our young carer's journeys and they continue to inspire me every day.
I am happy working at Barnet Carers Centre. I derive great pleasure in my job knowing that I am impacting positively into the lives of unpaid carers and people they support through the advice and support services I offer to them, as well as through signposting them to other organisations that also provide support services to them. The management of the organisation is great and there is a good cordiality among the staff members. Everyone is friendly and approachable not just to fellow members of staff but also to other people they come in contact with including unpaid adult and young carers, volunteers, visitors, and contractors.
Need advice about your caring role?
Caring can become overwhelming sometimes. If you feel like you need more information, advice or support in your caring role, you can book a Carer's Assessment to talk to an Adult Carers Coordinator.